Published Books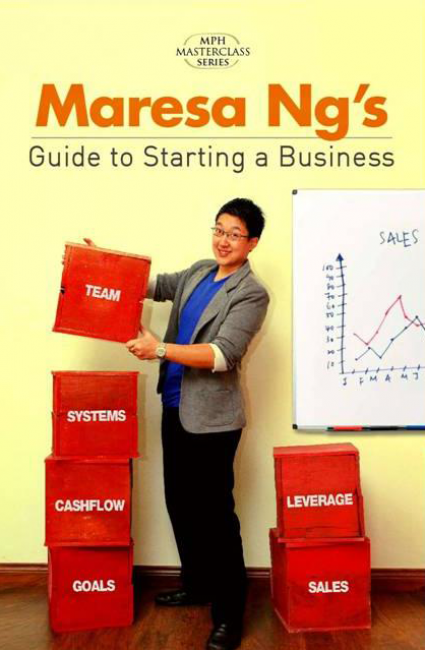 MPH MASTERCLASS SERIES:
Maresa Ng's Guide to Starting a Business
Maresa was one such person. Eager to run a business she truly believed in, she quit her job and started ActionCOACH Spark Activators. Along the way, she has coached many businesses, big and small, on the finer details of how to turn their business from good to great.
GREAT BUSINESS, GREAT LIFE:
Living a Life Rich in Business and Passion
Far too many business owners and entrepreneurs have given up and sacrificed their lives for the prospect of a great business. When they get to the 10th year of being in business, they start to realize they still do not have a great business, because the business just robbed them of time. And sadly, time cannot be replaced, money can. This book's objective is to inspire business owners and entrepreneurs to have great lives, while running great businesses.